Nokia today launched its biggest smartphone, Lumia 920T in China with China Mobile. Lumia 920T is the first TD-SCDMA Windows Phone, and the first Windows Phone 8 device in China.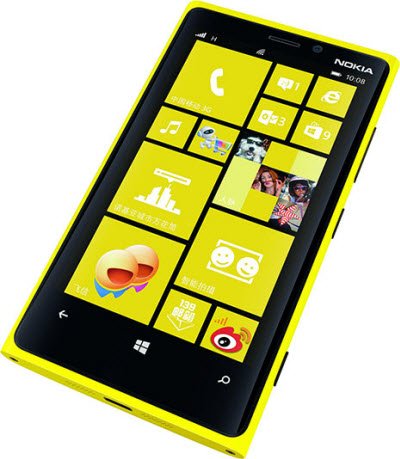 Announcing the launch, Nokia CEO Stephen Elop said:
"We are delighted to partner with China Mobile, the largest operator in the world, to introduce our first Lumia on Windows Phone 8 device in this key market for Nokia. We are excited for Chinese consumers to experience the most innovative smartphone with the best photography and navigation capabilities."
Lumia 920T users can enjoy access to Mobile Market, China Mobile's app store and services tailored for Chinese people. Nokia and Air China also announced a strategic partnership which lets passengers enjoy wireless chargers in Beijing Airport VIP lounges.
Apart from access to over 50,000 apps in the Chinese Marketplace, Windows Phone 8 users will get the best Internet experience, thanks to cooperation with leading local providers Sina, Sohu, Tencent, Baidu and Renren.
The phone will be available in four colors: black, white, yellow and red and will be open for order by the end of 2012.