"Smile. Everyone gets a free terabyte" is what greets you when you hit the Flickr homepage. In a welcome announcement, Yahoo! announced that all Flickr users will be upgraded to 1 TB of storage space. Not just that but it also introduced a whole new design layout for the photo-sharing service.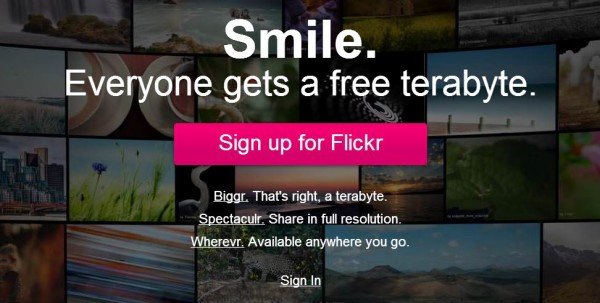 The new Flickr is 'Biggr, Spectaculr and Wherevr'.
Biggr meaning that users can now share all their images in full resolution with no limitations on the pixels involved, size of the image and cramped formats. Instead, users can upload as many videos and photos as 1 TB can accommodate. And how big is that? "You could take a photo every hour for forty years without filling one" says Flickr.
"We want Flickr to be the most amazing community and place for you to share your photos. So, we're also revealing a beautiful new design that puts photos at the heart of your Flickr experience, where they should always be. Whether it's a sweeping landscape or a family portrait, we want every photo to be at its most spectacular."
Spectaculr – A new, beautiful experience for your photos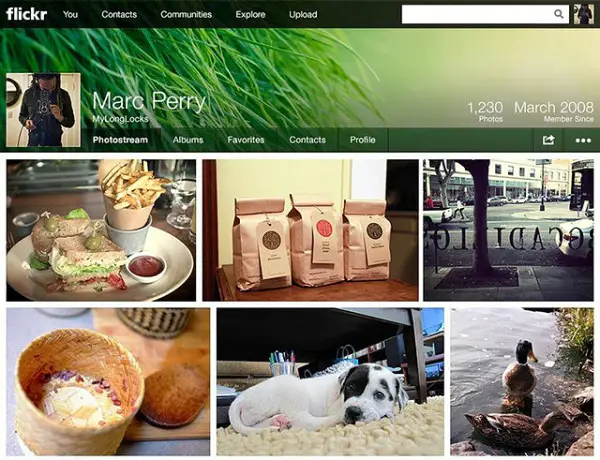 The all-new redesigned homepage speaks of elegance and is fairly user-friendly. The new Activity Feed combines all friends' recent uploads with activities in a beautiful design that lets users share and interact right on the page. The photostream is reworked to display the photos in a seamless layout, opening up ample room for users to express themselves with a customizable cover photo and high-res profile picture.
"On Flickr, you've always had powerful tools to organize your precious photos. Now your sets tell an even more beautiful story around your photos for you and anyone who's reading along. Our new photo experience displays images in as many pixels as possible, with all the context you need to easily chime in on the conversation around every image."
Wherevr – A Flickr you can take anywhere.
After announcing the iPhone app, Flickr just unveiled the Android app which is now available in the Google Play Store. (Edited by Admin)
"None of this would have been possible without you, the Flickr community. Much of what you see here started as ideas we've heard from you over the years. We are all truly excited to deliver the home your photos deserve, whether you're sharing them with your friends, your family, or the world."
Flickr has me mighty impressed, I should say. What about you?