Flipboard has released a new update for handsets running Windows Phone OS. The new update enables Windows Phone 8.1 users to pin favorite items to their Phone Start screen. Apart from this, Flipboard now features improvements in video playback in articles, other bug fixes and performance-related improvements.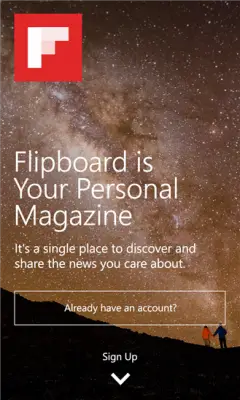 Flipboard for Windows Phones
Here's the full changelog for Flipboard latest update 2.4.2.0:
Support for pinning favorite sections and magazines to Windows Phone start screen.
Photo gallery or video from the App Bar.
Improvements to video playback in articles
Flipboard is a sort of personal magazine, offering the most popular way to catch up on the news, know what's happening around and browse the articles, videos and photos friends are sharing. The app was first announced for Windows Phone as an Lumia exclusive app at the Lumia 1020 unveil in July 2013. Since then, it has been rolled out for devices running OS (Android and iOS) other than Windows Phone 8 or 8.1.
Learning, how the app works is simple. Just pick a few interests and add them to your personal magazine. You can add blogs and publications like The New York Times, PEOPLE magazine, Fast Company and many more by using the search bar or tapping the red ribbon to open the Content Guide.
To save the things you find interesting on Flipboard, tap the "+" button and collect items right into your own magazines. Besides, you can also connect your social networks like Twitter, Facebook, Instagram, Tumblr and Google+ to find what your friends are posting and easily share articles with them.
Flipboard was last updated on October 8 where it introduced the ability to share web links and a Refresh option, alongside other changes.