The partnership of Ford and Microsoft is not a new thing. It earlier partnered with Microsoft years ago to provide the initial version of Sync, a cloud based system present on all models of Ford and Lincoln. Due to customer complaints about Sync not working properly, Ford had temporarily moved to Blackberry to provide the same service. However, the partnership with Blackberry did not turn out to be promising. Thus Ford is back to Microsoft for Connected Car services as Microsoft cloud has improved a lot over the past few years.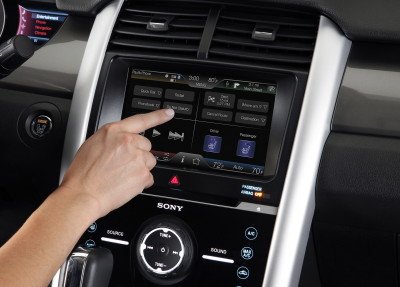 The partnership is about delivering services such as cloud networking among cars. The programming will be done by Microsoft for Connected Cars and the company will also deliver updates for the service. The car making company wants to enhance its customer experience in future using the Microsoft cloud as it intends to keep cars of one owner connected to other cars.
Basically, it is more than just vehicle tracking. It includes vehicle finder, scheduled remote start, vehicle status and vehicle tracking services. The vehicle status will inform owners about not only the longitude and latitude of cars remotely, it will update them on the status of battery, fuel and other important things so that owners can plan accordingly.
This move is being considered a strategic move by Ford to keep ahead of its competitors by providing them up to date technology and making it easier for them to manage their cars. All this would be possible using a customized service of Microsoft cloud, a variation of Windows Azure.
The cloud-based monitoring system will also help Ford in collecting data about how the owners use their cars. Based on this information, Ford can create better models in future. Wireless data about vehicle's performance at different speeds and technical glitches would be helpful in designing flawless cars by the company.
Ford is not the only company that is using tweaked Azure. There are General Motors and Toyota also that depend on Azure for data and insights into the experiences of their customers.