Forza Horizon 4 is a racing game available exclusively on Windows 10 and Xbox. It is popular because it has great graphics and hence provides a true high gaming experience. Today, the game was made available for Xbox One, Windows 10 and Game Pass.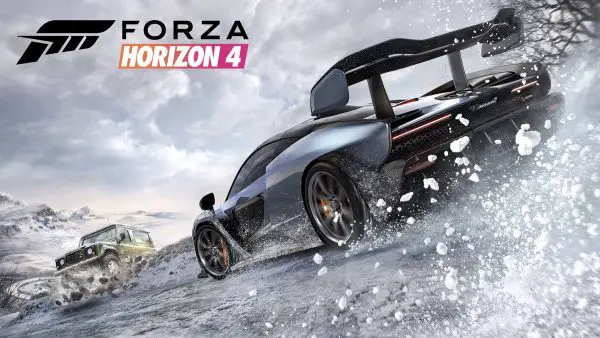 Forza Horizon 4 is now available
Microsoft recently acquired Playground Games and then finalized the development of this game recently in Mid-September. Today is the launch day, and the Standard Edition of the game will be available to all the Xbox Game Pass subscribers today itself.
Being under the Play Anywhere title, it can be played on Xbox One as well as Windows 10.
In Forza Horizon 4, you'll experience new dynamic seasons in a shared open world, set in beautiful, historic Britain. Each week, a new season brings dry, wet muddy, snowy and icy conditions, adding new themed content, gameplay, challenges and rewards to all players across the world – all at once thanks the Shared World.
The game is available in 3 different editions. The Standard Edition is up at $60, the Deluxe Edition that comes with the Forza Horizon 4 Car Pass for $80. Lastly, the Ultimate Edition is up for the customers at $100.
The Ultimate Edition of Forza Horizon 4 contains everything that comes the Deluxe version has, plus it has 4 Best of Bond Car Pack, the Forza Horizon 4 VIP Pass, and the Forza Horizon 4 Expansion 1 and 2.
Also starting today, Forza Horizon 4 Ultimate Add-ons Bundle will let the purchasers of Standard Edition upgrade to all the features of the Ultimate Edition for just $49.99; and the members of the Xbox Game Pass will get an additional 10 percent discount for the same.
https://www.youtube.com/watch?v=zJ477xAIlgU
The Standard Edition of Forza Horizon 4 can be purchased from the Microsoft Store here – whereas the Ultimate Edition of Forza Horizon 4 can be downloaded from here.