If you are a Petrol head and a gaming junkie than Microsoft seems to have the best summer gift for you. Forza Motorsport 6:Apex will now be available on Windows 10. Forza has been a popular title with the car racing game addicts and the Forza Motorsport 6:Apex  will take full advantage of the ForzaTech engine and will render the graphics at resolutions of up to 4K.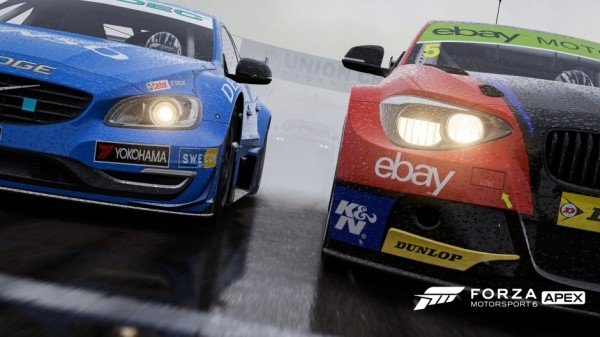 Forza Motorsport 6:Apex
This new title is especially designed for folks who are new to the Forza franchise and it aims at delivering a great experience along with access to one of the most exhaustive collection of automobiles. The career mode pilots around the 12-event "Showcase Tour" which will take the players through a set of tracks and videos. Microsoft has decided to drop a bonus for the Top Gear fans as most of the narration is voiced over by James May and Richard Hammond (Sorry, Jeremy!)
The Motorsport 6 heralds with a new objective and scoring system which is expected to challenge the player's skills and also compete with their friends. If all of this is not enough the game also comes baked in with a "Spotlight Series" which will feature Showcase type of events and will be subjected to frequent updates. Moreover, you will also get a chance to chase Stig, the coveted Top Gear racer.
Forza inventory includes Drivatar opponents and a bevy of 63 fully detailed and functioning Forzavista cars, which means they come with actual cockpits and realistic damage. Much to the Muscle cars lovers, the game makers have included legendary cars including the 1973 Pontiac Firebird Trans.
The game is available for free in the Windows Store and this is yet another tell-tale sign of how Microsoft is working to improve the gaming scene in Windows ecosystem.