If you have a supported mobile device, then right now you can download Forza Street for free. The game is available for Windows 10 via the Microsoft Store, Samsung Galaxy Store Android, and iOS stores. When playing Forza Street, folks can play across multiple devices thanks to the power of Xbox Live. All players will have the ability to unlock Achievements and transfer all game progress across devices.
We should point out that Forza Street is not your typical racing game. You see, the length of races is maxed out at under 1 minute, which is quite strange, but that doesn't take away from the fun experience.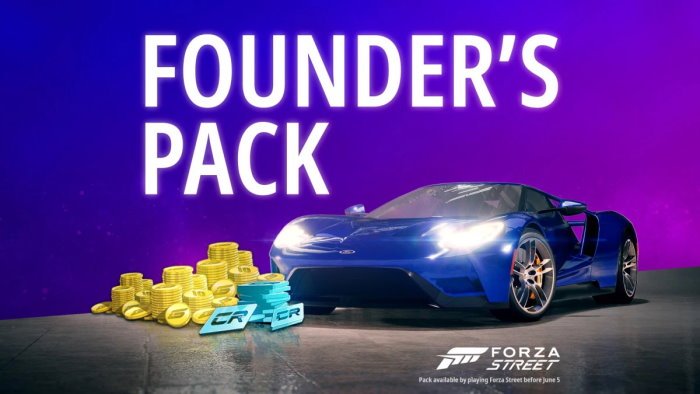 Play Forza Street on your phone
Racing allows players to unlock new cars and upgrade parts to get even faster times. Now, Microsoft has a special gift for anyone who plays the game from now until June 5, 2020. The plan is to giveaway a 2017 Ford GT, along with free in-game credits and gold.
Gamers who download the title from the Samsung Galaxy Store, stand to get a 2015 Ford Mustang GT along with custom galaxy theme paint to fit your device. Furthermore, players who own the Samsung Galaxy S20 will get a 2015 Chevrolet Corvette Z06 with a Custom Galaxy, and in-game credits and gold.
What is Forza Street all about?
For those who are interested in playing Forza Street, just keep in mind the title was designed around the street racing premise, mystery, interesting characters. Here is what the developers had to say:
"The game is based in a street racing world with interesting characters, mystery, and intrigue explored through a narrative-driven campaign, weekly Spotlight Events, and limited-time Themed Events, all of which provide players an opportunity to expand their car collections. For players looking for an additional challenge, weekly Rivals events let them take their collections against other players in the community in leaderboard based asynchronous challenges," according to Microsoft.
Forza Street supports Xbox Live. When you sign in with Xbox Live, players will be able to unlock Xbox Achievements and transfer game progress across your Windows, iOS, and Android devices.