It is raining discounts and promos as far as Microsoft products are concerned. After dropping Xbox 360 costs by 19% and reducing Surface Pro 3 prices, another promo has now surfaced that will provide Microsoft customers with free brand new cars. The promo is running on the newly released Lumia phones, especially the Lumia 535.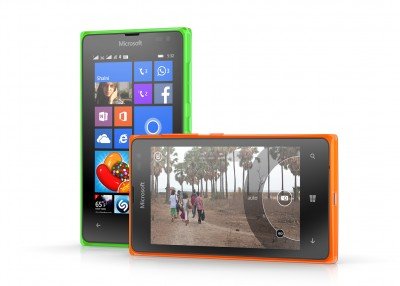 The promotion started on February 14, 2015 and will end on March 31, 2015. The Ghana News Agency said that Olimude Balogan, the Senior Marketing Manager of Microsoft Devices and Services, Ghana, had released a statement saying that five lucky people who buy Lumia 535 and other Lumia models between this period will drive away brand new Hyundai i10. There will also be weekly prizes for people who buy Lumia range of Microsoft phones within this period.
Olimude Balogen said:
"Ghanaian's are daily inspired and want to turn that inspiration into reality and ultimately business opportunities. Our Lumia smartphones gives them the power and tools to make this happen"
According to the statement issued by Balogen, Lumia phones have connected many users with productivity suites thereby increasing their throughput. He added that the introduction of Lumia 535 serves the purpose of adding to the supply for the ever-increasing productive smartphones market in Ghana.
The statement also hinted at regular promos to sell more Lumia phones:
"We will continually provide customers rich smartphone experiences at amazing price points"
The Senior Marketing Manager stressed on the facts that Lumia 535 phones now allow users to make memorable Skype calls with built-in Skype Integration and may switch between voice and video. He said that the users could now make use of the integrated package of Microsoft Office: MS Word, MS PowerPoint, OneNote, and MS Excel without having to locate a full-fledged computer.
People can participate in the #MakeItHappen Promo by purchasing a Lumia 535 or any other Lumia smartphone and then by sending an SMS to 1732. The text of SMS should be "Lumia" followed by the customer's name and handset's IMEI number.
Though the Ghana News Agency doesn't mention it explicitly, it appears that the promo is restricted to the residents of Republic of Ghana in West Africa.