Good news for all the Microsoft Teams users out there! Teams is offering free voice and video calls for 24 hours with up to 300 participants. Microsoft made this announcement via a blog, published on the company's official website on November 19, 2020. The announcement came after Zoom ended its 40-minute time limit for the meetings hosted by non-paying users. On the same lines, the free voice and video calls by Microsoft Teams will be offered for 24 hours. The company also mentioned that this free service will be offered for up to 300 participants.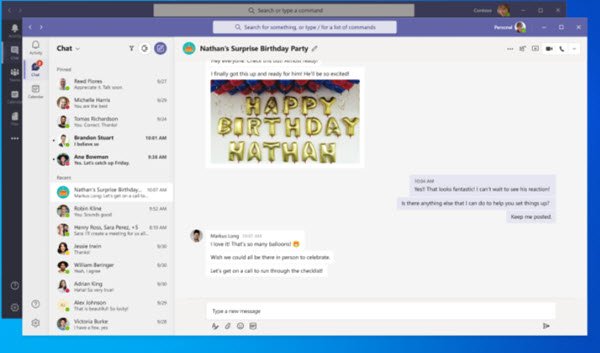 Free voice and video calls by Microsoft Teams
In the current times of the pandemics, video and voice call platforms such as Zoom, Google Meet, Skype and Microsoft Teams emerged like the saviors. In fact, thanks to these platforms professionals across the globe could connect with each other and continue their tasks without much hindrance.
During all these days, Zoom had a 40 -minute time limit for the non-registered (means non-paying) customers. Due to this, hosts were forced to restart their video or voice calls after the time limit of 40 minutes got over. However, on the occasion of Thanksgiving on November 26, 2020, Zoom decided to lift this restriction. According to Zoom's officials, this lift of time-limit restriction will help American families to get together virtually during the festive season.
The free voice and video calls by Microsoft Teams fall on the same lines. The company has introduced a day-long (24 hours) free voice and video calling facility for up to 300 users. While announcing this, Microsoft's officials mentioned,
"To help you stay connected in the coming months, you will be able to meet for 24 hours with up to 300 participants until further specified."
Apart from this facility, Microsoft Teams is offering the following features as well:
Start a personal chat or create a group chat with up to 250 people.
Seamlessly sync your existing chats from your phone to your computer and carry-on conversations on the device of your choice.
Talk all day for free with friends and family via video or audio calls.
Share video meeting invites with anyone, even if they don't have Teams, and see up to 49 of your friends and loved ones in one frame in Gallery view or Together mode.
Upload and share photos and videos from your computer in any personal or group chat.
These features along with the free voice and video calls by Microsoft Teams are introduced for the preview version of the desktop and web version of the app. The mobile users of the app will receive the new updates first. These features will be fully rolled out for other versions in the coming few weeks. Users who have received the meeting link would not need a Microsoft account to participate in the meeting. This feature is similar to Zoom and Google Meet.
Read the complete information about the features that are introduced in the preview version of Microsoft Teams here on Microsoft 365 blogs.