Zoom wants to help teachers manage their virtual classrooms using its video conferencing service and at the same time, increase student engagement with the app. Zoom is set to introduce new educational features that will be accessible to users with free and Zoom for Education plans.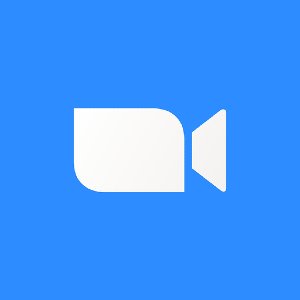 Upcoming Zoom for Education features
Some of the upcoming features in Zoom happen to be improved classroom management, customizable gallery view, multi-spotlight and unmute with consent, among other updates. Let's take a look at some of the upcoming Zoom features that target educational customers.
Customizable gallery view
Zoom will provide users with an ability to create a virtual classroom seating arrangement, highlight a group of presenting students, and other custom meeting views.
"Drag and drop participants in Gallery View into whatever order you choose. This locks the gallery into a fixed configuration that won't shift when a new person speaks or enters the room," Zoom told TheWindowsClub.
Well, Zoom's Customizable Gallery View may be subject to a major attraction within the video-conferencing app in the coming days. Students can follow a customizable view set by teachers who will soon be able to save their custom gallery layout as a virtual seating chart.
Multi-pinning, multi-spotlight support
Zooming is rolling out new multi-pinning support. It will allow users to pin up to nine on-screen meeting participants in their custom personal view.
"This is particularly helpful for teachers and students that use American Sign Language because it does not automatically trigger the speaker to appear in the speaker view."
This feature will come in handy in case of participants with certain hearing issues or disabilities. Students will be able to pin both teacher and interpreter on the screen.
Zoom is enabling support for a spotlight feature. This feature will allow teachers to spotlight up to nine participants for the entire meeting.
Unmute with consent, breakout rooms
Zoom is working to introduce the new 'Unmute with consent' audio controls. Thanks to these features, teachers can apply similar audio controls for recurring classes with suitable permissions to mute/unmute students.
Similar to Google Meet and Microsoft Teams, Zoom is working on a feature to let students select a breakout room and move between rooms, enabling small group learning.