Famous futurist, author and inventor Ray Kurzweil will soon be joining Google as the new Director of Engineering on Friday. Ray Kurzweil wrote a long statement about his decision of joining Google and also added what would be his focus while working here.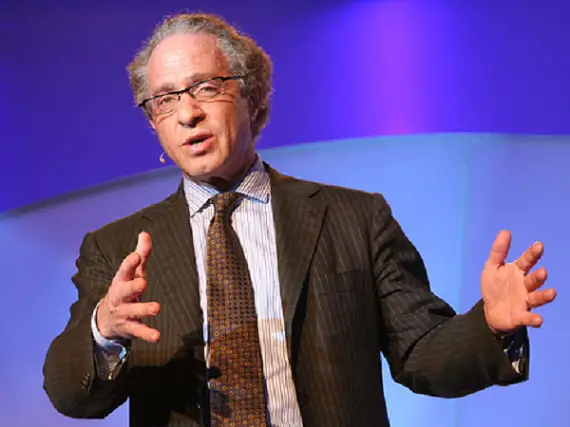 Talking about this Kurweil wrote:
"I've always worked to create practical systems that will make a difference in people's lives, which is what excites me as an inventor".

"Google has made my predictions come true, including "self-driving cars and mobile phones that could answer your questions. People criticized these predictions as unrealistic, but Google has made them a reality."

"It's easy to shrug our collective shoulders as if these technologies have always been around, but we're really on a remarkable trajectory of quickening innovation, and Google is at the forefront of much of this development."

"I'm thrilled to be teaming up with Google to work on some of the hardest problems in computer science so we can turn the next decade's 'unrealistic' visions into reality."
Ray Kurzweil has always been interested in technology and machine learning. He has been working on machines since he was 14. He first designed software to write original music and also invented a print-to-speech machine for blind people.
It is not for the first time when Ray Kurzweil is working in collaboration with Google. Singularity University, where he was a Chancellor, Trustee and Co-founder, was formed in collaboration with Google. It was a training center for government officials and corporate executives.
Talking about Ray Kurzweil's joining as an Engineering Director, Google said:
"Ray's contributions to science and technology, through research in character and speech recognition and machine learning, have led to technological achievements that have had an enormous impact on society — such as the Kurzweil Reading Machine, used by Stevie Wonder and others to have print read aloud. We appreciate his ambitious, long-term thinking, and we think his approach to problem-solving will be incredibly valuable to projects we're working on at Google."
Kuzwell has been a pioneer in fields like optical character recognition (OCR) and text-to-speech, and it is expected that he will bring his expertise to the development of Android.