Microsoft Garage has been the cradle of innovation. The impromptu setup encourages Microsoft employees to work on their side projects, and the company will also invest if its good. We have seen a plethora of technologies like the Microsoft AI project and a couple of apps from the Microsoft Garage making it large. Recently Microsoft has created several "Reality Rooms" at the Garage locations.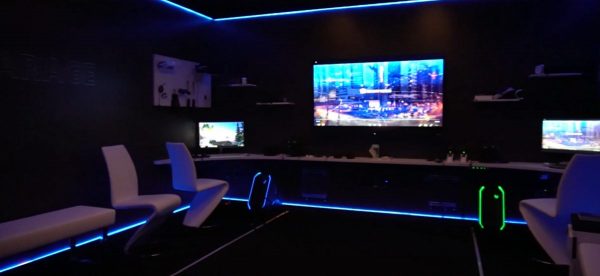 Garage Reality rooms for VR, AR and Mixed Reality
These Microsoft Reality Rooms will provide quick access to the Augmented, Virtual and Mixed Reality technology in a single place. As we all know Microsoft is very bullish on its Mixed Reality endeavors and has already partnered with OEM's for the Mixed Reality headsets.
The best part, however, is that Microsoft has not only designated a place to the VR/AR technologies but is also recruiting a group of employee volunteers who already have experience in the industry. Microsoft will be offering hands-on workshops, talks and drop-in office hours in order to support the employee within the Reality Room.
Most importantly apart from the workshops, Microsoft employees will be able to get hands-on and build their own products in the Reality Room. They can learn how to code, brainstorm new ideas and also work on how to improve the customer experience. Many VR headsets are found hanging on the wall, and the Reality Room overall feels like a spaceship in terms of design. Work desks are placed in the room's open center, and this allows multiple people to interact simultaneously.
That apart the Reality Room also offers casual trials, coding stations, and full green screen motion capture capability. I personally loved how one could broadcast a third-person perspective by using the Hololens via the wall-sized monitor outside the room. On an ending note, it is overwhelming to see a large corporation like Microsoft listen to their employees and help nurture their passion.