Get On the Bus is back in North America! The Get On the Bus Tour is back home and Microsoft is taking a  10-city road tour to the East Coast toward New Orleans and Tech-Ed 2010.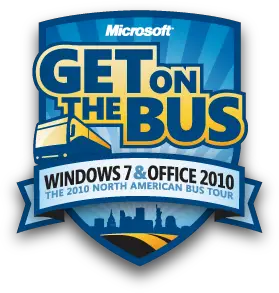 Register for a tour stop near you, where we'll dive deep into both Windows 7 and Office 2010, and present specific learning paths for the latest Microsoft Certifications.
Registration opens Monday, April 12 2010.
Visit MicrosoftBusTour for details.