Now that Black Friday and Cyber Monday is over, there is a new day that you need to know about – and that's Giving Tuesday! Around 1,000 organizations, businesses and charities in the U.S. have come together to promote the Tuesday, post Thanksgiving as a day to give back and celebrate the spirit of giving.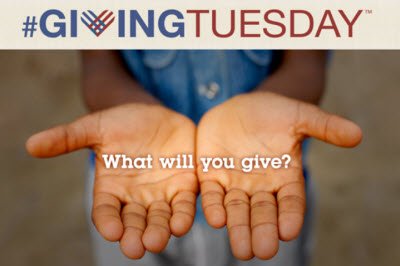 On Tuesday November 27, 2012 families, businesses and individuals are coming together to transform the way people think about, talk about and participate in the giving season. Today will be the first Giving Tuesday which will be celebrated this way!
I wish the organizers well as they launch the first Giving Tuesday tomorrow. I hope lots of people will use the reminder to do something meaningful, and that it becomes part of the rhythm of this holiday season. If the organizers of Giving Tuesday can get more people thinking about giving and encourage us to be more generous with our time and resources, they'll have done a very good thing, says Bill Gates.
Microsoft, JPMorgan Chase, The Huffington Post are among the many founding partners of GivingTuesday.org.