Redmond giant, Microsoft and leading web-domain registrar and web hosting service provider GoDaddy have teamed up for a long-term strategic partnership. GoDaddy will now be offering Office 365 as a core service to all small businesses. This feature has been rolled to US and UK , and will become available to the rest part within next three months.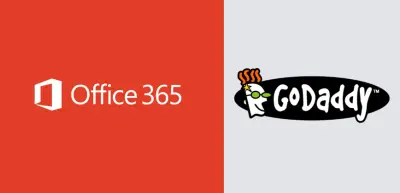 This collaboration aims to replace its existing email service, cloud and productivity suites and use Office 365 to add more functionalities and improve user experience. GoDaddy shelters home to millions of users, most of which are not full-fledged. Microsoft has also offered domain-name based email service to make things even more enticing. 
"Combining our small-business expertise together with Microsoft's productivity offerings opens new doors for small businesses to easily get the tools they need to get more done in their day," said Steven Aldrich, senior vice president of Business Applications, GoDaddy
Office 365 is a productivity suite that offers premium email service, calendar, instant messaging and a whole range of business-centric features. In addition, this will make the general system more secure as well.
In a blog post on Microsoft's site, John Case, corporate vice president at Microsoft Office, said,
"We're excited that GoDaddy has chosen to exclusively offer Office 365 to its small- business customers, giving them easy and supported access to productivity tools being used by some of the most successful businesses in the world. GoDaddy's relationship with small businesses combined with Office 365, the fastest-growing Microsoft product in history, will help bring the benefits of Office 365 and modern cloud services to even more companies, whether they're seeking to modernize how they do business or simply starting up."
Being able to use Office 365, you can access Microsoft's iconic productivity apps Word, PowerPoint and Excel too. This will let you keep working even when you are offline. And regardless of the device you are using, you can access your documents from there.