Google will soon be shutting down its Google Code project hosting system on January 25, 2016. The service has already been disabled which means that users can view the project source and issues but won't be able to make any changes or create new source codes. However, the users will be able to download the project sources and issues throughout next year even after the closure of the service in January. The Google Code Project was launched as a hosting service for open source community back in the year 2006.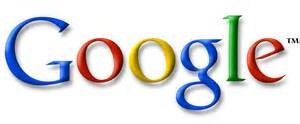 Google Code project to shut down
Talking about the closure of its 8 years old service, Google says, "We've seen a wide variety of better project hosting services such as GitHub and Bitbucket bloom. Many projects moved away from Google Code to those other systems. To meet developers where they are, we ourselves migrated nearly a thousand of our own open source projects from Google Code to GitHub".
After migrating so many of its projects, Google is now migrating its Coding Project to GitHub via GitHub exporter tool. Users can easily export a project's source repository, its issues, and its wikis to GitHub using this Google to GitHub exporter tool. Furthermore, Google is also offering some standalone tools for the users if the GitHub exporter tool doesn't work. These standalone tool helps users exporting an archive of their project's issues and wikis and importing them to GitHub.
Google's director of open source Chris DiBona says, "We know this decision will cause some pain for those of you still using Google Code and we're sorry for that. We'll continue to do our best to make the migration process easy for you".
Head over to the Google Blog for direct links to the Google to GitHub exporter tools and standalone tools.