In next few weeks, if you see your Google Apps storage space rising by some folds do not get surprised. Yes, Google in a blog post made an announcement that it is raising its file storage limit from 5GB to 15 GB – to be shared between Google Plus, Google Drive & Gmail. The announcement comes just before Google I/O developers conference scheduled this week.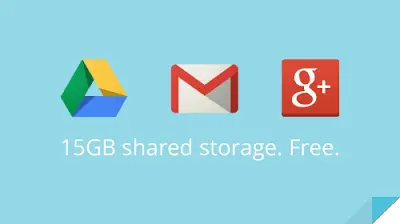 Google Raises Storage Capacity
Google Apps users will get 15 GB of unified storage for free to use between Drive, Gmail, and Google+ Photos. With extra and combined storage space, users will not have to worry about both, space and location for storage.
For users convenience, Google will be making updates to the Google Drive storage page, so users understand it better how to make use of Google's generous storage capacity. A pie chart will give the breakdown of your storage use across Drive, Gmail, and Google+ Photos.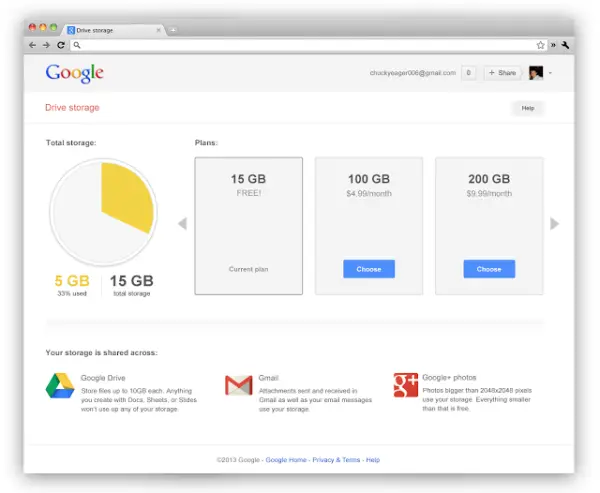 If the free space provided isn't enough, you can avail of the premium service plans, starting at $4.99/month for 100 GB.
In my opinion, Google is competing directly with other free storage companies, like Dropbox and others. Here's what they are offering.
Dropbox – 2GB
Amazon Cloud Storage – 5GB
SugarSync – 5GB
Apple iCould – 5GB
Microsoft SkyDrive – 7GB
It's clear Google has taken a big lead in the race. The update will roll out within the next few weeks to all.