Preserve street art before its color fade out. This is what Google aims at. 5Pointz, a building in Long Island City called the "Graffiti Mecca", has been a piece of appreciation since long because of its brightly colored, ever-changing walls. Different artists from all around the world show their classy piece of work on every inch of the 200,000-square foot  area of the building making it's exterior glow with more than 350 technicolor murals.
Google Art Project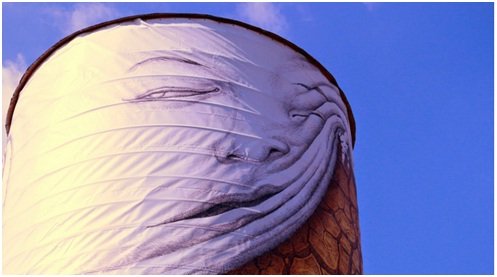 But unfortunately, the glow of this building doesn't seem to stay quite long as last summer 5Pointz on Davis Street was whitewashed over by developer and then destroyed. Google has made an effort to preserve this short-lived form of art through "Google Art Project" so that it can be made available to the fans throughout the world at anywhere and at any time.
Using public spaces in the city is just like open-air galleries that are extremely beautiful, but doesn't have any permanent existent.
Says the official blog post of Google,
"Last June, we added street art from all over the globe—including 5Pointz—to the Google Art Project. Today, we're doubling the number of public artworks to more than 10,000 high-resolution images. Eighty-five art organizations from 34 countries are sharing pieces, ranging from Sweden's most famous street festival, to water tanks wrapped with art among New York city's rooftops, to the abandoned walls of Buenos Aires that are a source of inspiration for street artists from all over the world."
You are no longer required to sit back in front of your desktop to enjoy these amazing artworks. Now these images are available to your own devices with Chrome, Chromecast, Android Wear and your mobile devices. With Google Art Project you can now easily change your TV screen or add some color to your smart watch pretty easily and comfortably.
Even phone and tablet users can enjoy these fantastic piece of arts by just browsing through different "culturalspot.streetart" apps. Not only simple, but animated "GIF-iti" images are also available showing how street artists are making use of technology to show their art to the world. The walls are painted, filmed and re-painted in such a way that it naturally comes to life with moving images all around.
To discover more, follow the Google Art Project, to put more colors in your life and protect street art from getting lost forever.