Google Business Photos Program is a Google Maps project that allows users to see inside any hotel store or a business establishment. The idea behind this project being that the consumer would be in a better position to take decisions after seeing the interiors of the business establishment.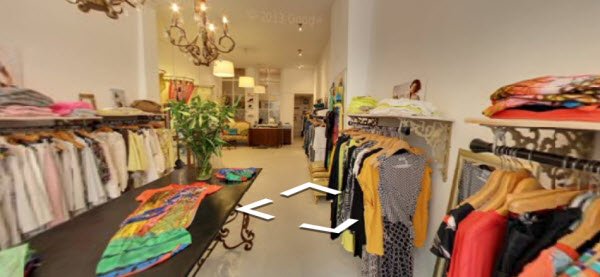 The technology used is similar to the Google Maps Street View technology. By adding a virtual tour, businessman will be able to bring their hotels or stores to life by adding a 360 degree interactive tour.
Google after working closely with businesses in Mumbai, New Delhi, Hyderabad, Bengaluru, Pune, Ahmedabad, Kolkata and Chennai has finally launched this program in India.
Commenting on the program,
Shailesh Nalawadi, Product Manager Geo said:
Consumers who look online for local businesses can now see more high-quality photos that give them a sense of what a place is really like. For the businesses, this provides an opportunity to visually present their product and services. For example, before visiting a store to purchase an electronic device, consumers can use business photos to evaluate and view the selections offered by various retailers.
Interested businesses in India can visit google.co.in/businessphotos and click on 'Get Started'.