It's Google's 11th birthday on Sunday, September 27th: to celebrate, the company has changed its logo to a version that turns the letter "L" into the number 11. The logo is already visible.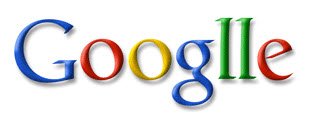 What's interesting about the logo change is that Google's official birthday is somewhat disputed: some often declare the company was born on September 15th 1997, the day the Google.com domain was registered.
Meanwhile, Google filed for incorporation in September 1998: the papers were filed on September 4th, but Google has been known to celebrate on both September 7th and September 27th.
Via Mashable.