A new version of Google Chrome – Chrome 24 has been released. Prior to the release, there was no word from the Internet search giant. No fireworks! Just a short description on Google Chrome read as –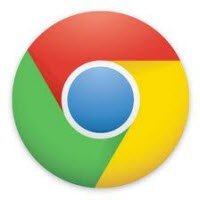 'With today's Chrome Stable release, you'll be booting up a faster browser. Feel free to kick back after the holidays and enjoy Chrome's New Year freshness through automatic updates'. The statement was posted by Dharani Govindan, Technical Program Manager on the Chrome Blog.
The updated version of this popular alternate browser for Windows, includes some bug fixes, an update for Flash, support for MathML and some incredible speed improvements. Inclusion of the Math ML feature would make it easier for users to display complex formulas on web pages. The feature is already supported in Mozilla's Firefox and Apple's proprietary safari browser.
Other fixes revolve much around PDF, JavaScript and the V8 browser engine. Google team claims it has spent a considerable amount of time on enhancing/improving the speed of the browser. Benchmark scores from the Octane test were up nearly by 30%. The team also took efforts to plug other holes.
Bookmarks are now searchable via the Omnibox in the latest build of Chrome. If you want, you can update to the latest release now using the browser's built-in silent updater, or download it directly from google.com/chrome.
We would love to hear your views in the comments section below, about whether Chrome 24 is really booting up faster!.