There's a good news for all Google Chrome fans. Now the Google Chrome 64-bit version is available for Windows 7 and Windows 8 as well. Along with it, the 64-bit Windows support is also coming to the Chrome Stable with the release of Chrome 37.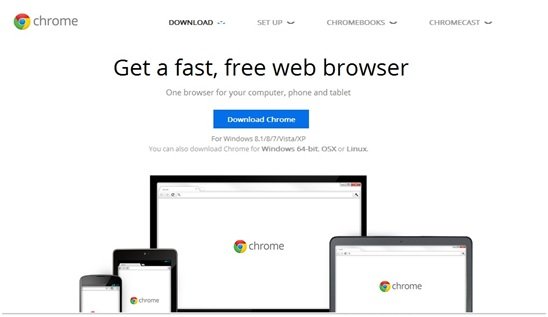 In the official blog on the 'Chromium Blog', Google Chrome mentioned that there will be many benefits that the 64-bit Chrome has to offer. Some of the main features that are enhanced in this new version are speed, security and stability. Regarding this, Google Chrome mentions,
"Our measurements have shown that the native 64-bit version of Chrome has improved speed on many of our graphics and media benchmarks. For example, the VP9 codec that's used in High Definition YouTube videos shows a 15% improvement in decoding performance. Stability measurements from people opted into our Canary, Dev and Beta 64-bit channels confirm that 64-bit rendering engines are almost twice as stable as 32-bit engines when handling typical web content. Finally, on 64-bit, our defense in depth security mitigations such as Partition Alloc are able to far more effectively defend against vulnerabilities that rely on controlling the memory layout of objects."
Google Chrome 64-bit
In order to take full advantages of Google Chrome 64-bit, you need to click on "Windows 64-bit" link on the download page of Google Chrome. You might face the issue regarding the lack of 32-bit NPAPI plugin support. However, you don't need to worry about it, as the 32-bit version will be supported by Google Chrome for quite some time. The chances are that the support to 32-bit plugin will be extended until the NPAPI is removed from Chrome.
We think that it's a good idea to give the 64-bit Google Chrome a try. It's faster and more secure. It's stable and you might find quite a lot difference in 64-bit and the previous plugins of Google Chrome. Just download it and run the installer. It will replace your 32-bit Chrome and keep all your settings and bookmarks intact.