The updated version of Google Chrome 80 is rendering the main password-stealing features of AZORult malware obsolete. Of late, active discussions around AZORult malware are taking place among cybercrime communities. One of the main reasons the AZORult caused serious privacy trouble was its ability to secretly steal your private login credentials from your browser's locally-saved passwords repository. These stolen credentials were then up for grabs on some of the top cybercrime marketplaces.
Google Chrome 80 update prevents malware from stealing your passwords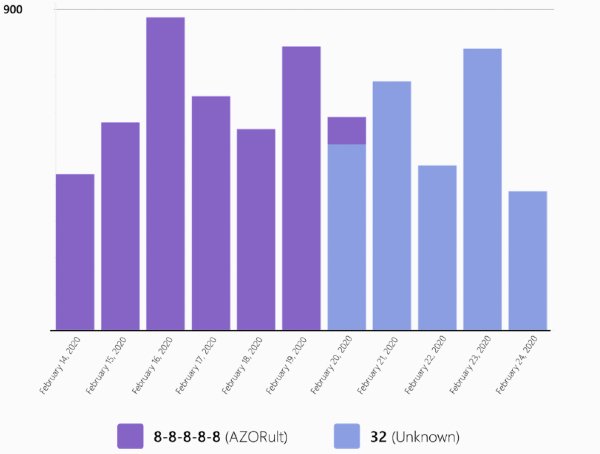 Meanwhile, Google Chrome's recent efforts to curb the negative impact of the AZORult on your privacy means one thing: If you have already installed the updated version of Google Chrome, it would simply disable the main password-stealing features of AZORult info-stealer.
According to threat intelligence firm KELA, the AZORult remained fairly active despite its initial demise in 2018. In fact, recent research showed that the AZORult is linked to more than 300,000 fingerprints peddled on the Genesis Store botnet market.
What is the Genesis Store botnet market?
Genesis Store is one of the top cybercrime marketplaces for stolen digital fingerprints, bot profiles login credentials, and cookies, credit card information, among others. As per the researchers, the cost varies from $5 to $200 per profile.
Apparently, Google Chrome's crackdown on AZORult has started to show results in Genesis. The number of AZORult related cases have significantly reduced following Google Chrome update. See the graph above.
Describing the impact of Google Chrome 80 update on Genesis Store botnet market, KELA researchers had this to say:
"For the first time in over a year, Genesis ditched AZORult and went all-in on a currently-unidentified trojan as the major infection type. This showcases an important business principle: never have a single point of failure."

"The fact that Genesis was cultivating relationships with several malware providers just might have saved their business, as they were quickly able to fully pivot to a new malware."
AZORult is not the only info-stealer that was affected by the Google Chrome 80 update. Another malware called Racoon was also affected. Racoon was recently caught stealing users' private data from nearly 60 apps. According to researchers, Raccoon has remained active because it's maintained by centralized management.
Make sure you have updated your Chrome browser!