Google Chrome now broadly supports QUIC, a new networking transport protocol that consolidates the features of TCP, TLS, among others. Meanwhile, Chrome is rolling out support for HTTP/3, which is the latest version of the HTTP communication protocol. HTTP is responsible for the majority of web traffic and communication between clients (web browsers) and websites. HTTP/3 runs over QUIC. As a result, both these protocols are related.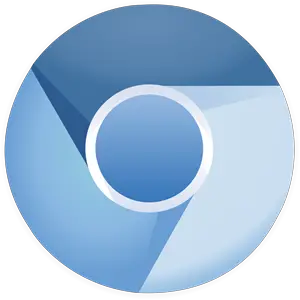 Google Chrome deploys QUIC and HTTP/3 protocols
Google has been working on QUIC for several years. In 2013, the search giant formally announced its vision for QUIC. Over the past six years, QUIC has matured since its early days. What's more, QUIC also carries more than a third of Google traffic.
In 2015, QUIC fundamentally split between two major entities: Google QUIC and IETF QUIC. IETF is the standards organization for maintaining the Internet's protocols. Since then, IETF proposed and implemented several major changes to QUIC.
Although Google is working with IETF on IETF QUIC from the very beginning, Chrome uses Google QUIC.
"We've put tremendous effort into evolving Google QUIC over the last five years to track changes at IETF, and the current latest Google QUIC version (Q050) has many similarities with IETF QUIC. But up until now, the majority of Chrome users didn't communicate with IETF QUIC servers without enabling some command-line options," Google Chrome said.
Why is QUIC important
QUIC is important since it has several benefits over its traditional counterparts. According to Google, IETF QUIC outperforms HTTP over TLS 1.3 over TCP.
QUIC has helped the company reduce Google Search latency by more than 2 percent. Plus, various Google services continue to benefit from QUIC in terms of performance improvements.
Thanks to QUIC, YouTube managed to reduce its rebuffer time by more than 9 percent. Google also sees improvements in terms of client throughput (more than 3 percent on desktop and more than 7 percent on mobile).
Chrome rolling out support for IETF QUIC
"Today 25% of Chrome Stable users are using h3-29, and we plan on increasing that number over the coming weeks as we continue to monitor performance data," Chrome added.
Google Chrome will eventually support IETF QUIC h3-29. This strategy will provide servers that support Q050 with enough time to update to IETF QUIC.