The Google Chrome team has sent a congratulatory cake to the Microsoft Edge team on the launch of Windows 10 and shipping Microsoft Edge with it. It was a nice gesture from the rival browsers team.
It is well known about the Internet Explorer team which has been sending such congratulatory Cakes, messages to rival browsers team like Mozilla.
Now its good to see Google Chrome team sending some love to Microsoft Edge team. Today, the official twitter account of Microsoft web platform team on Microsoft Edge tweeted a pic of the congratulatory cake sent by the Google Chrome team. Here is the team with the congratulatory Chrome cake.
The tweet said: Thanks to @googlechrome @ChromiumDev for helping us celebrate shipping Microsoft Edge with this nice cake!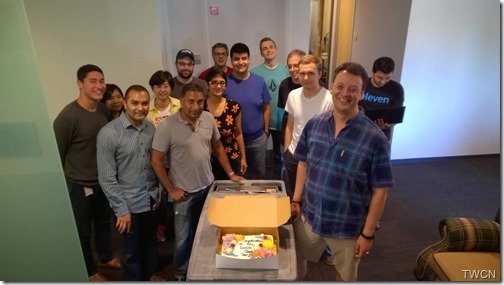 Another pic from Joaquin Bonet, Software Engineer at Microsoft Edge Platform team tweeted a close up of the cake thanking the Chrome team for the same. Thanks to the @googlechrome team for sending us a cake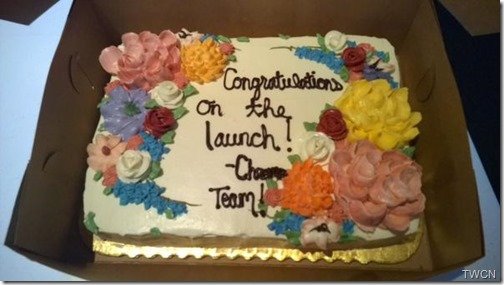 For more than a decade, the default web browser in Windows has been the Internet Explorer. And over the time, Microsoft's famous Internet Explorer started loosing its market share as it became bloated, using the same old code. Users started to switch to other browsers as Google Chrome. Microsoft then scrapped everything of Internet Explorer and started from scratch, from grounds up and built a fast, modern web browser that was shipped with Windows 10. Codenamed Project Spartan, Microsoft Edge comes with Windows 10. It has got a lighter design, very fast and has many unique features such as Cortana built into it. With its clean, lean design it has already being liked by users.
The Edge team has optimized its performance to make it blazingly fast and beating Chrome and Safari on their own JavaScript benchmarks
On WebKit Sunspider, Edge is 112% faster than Chrome
On Google Octane, Edge is 11% faster than Chrome
On Apple JetStream, Edge is 37% faster than Chrome
It will be interesting to see how the fresh browser competition develops as users have started complaining more about Chrome. With Windows 10 and Microsoft Edge, hoping to see Microsoft team keeps on improving and forcing its rivals to come up with more improvements.