After getting complaints over 300,000 about the ad-injectors in Chrome, Google has finally decided to block the unwanted and annoying ads which pops up and covers the whole screen even before the bid is made.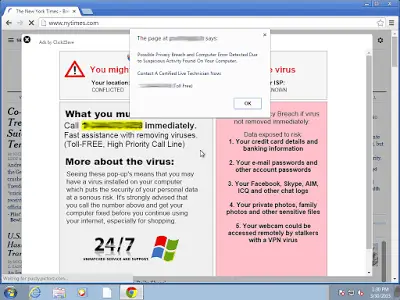 To fight these malicious actors, Google has decided to add a new automated filter to their DoubleClick Bid Manager which will stop the impressions generated from any advertising campaign unless a bid is made and will also create the blacklists. The DoubleClick Bid is a technology launched by Google for the digital advertisers to manage their ad campaigns on various websites. The new filters can detect the injected ads and add them in the blacklist instantly.
For those who don't know, ad injecting is a technique where the original ads are replaced by the injectors' own malicious ads. Besides being intrusive, these unwanted ads also make the users run the malicious and harmful codes on their PC, inject malware in the PC and lead to various security risks.
Not just users but the advertisers and publishers are also affected with these so called Ad Injectors. While users have to deal with the bad browsing experience, publishers and advertisers has to face the financial losses due to fake ad impressions.
Giving the example of 'The New York Times' Google says,
"Ad injectors are problematic for advertisers and publishers as well. Advertisers often don't know their ads are being injected, which means they don't have any idea where their ads are running. Publishers, meanwhile, aren't being compensated for these ads, and more importantly, they unknowingly may be putting their visitors in harm's way, via spam or malware in the injected ads".
The search engine giant seems to be very sure about its enforced policies against injected ads inventory. Do check the official post by Google to know more about the blacklist and the DoubleClick Bid technology.