It seems that Microsoft and Google are destined to always be at loggerheads. At Google I/O, it was known that Google demanded Microsoft to take down its newly launched refreshed YouTube app for Windows Phone 8 because it violates Google's Terms and Services.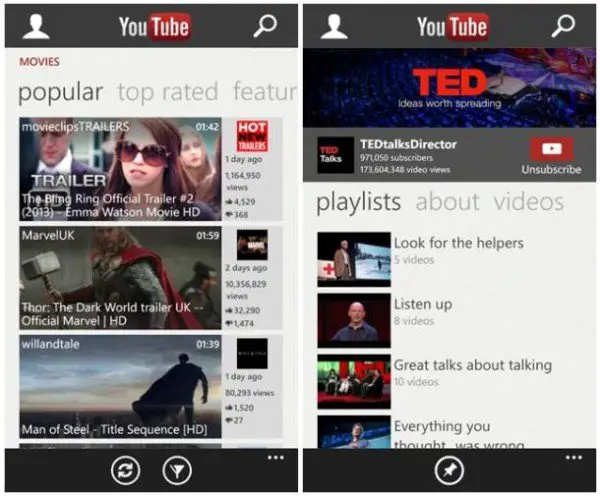 Google was pretty forthcoming as it forwarded a cease-and-desist letter to Microsoft about shutting down the new YouTube app and disable existing downloads of it by May 22, 2013. The new YouTube app for Windows Phone 8 has been solely developed by Microsoft with zero input and support from Google. In more specific terms, Google frowns over the fact that Microsoft is blocking ads in the YouTube app, thus directly violating the terms and services.
Microsoft responded to the above demand by laying the onus on Google itself, saying that it has always refused access to the required APIs which in turn led to the no-show of ads on the YouTube app. In a statement to Neowin, Microsoft has the following to say:
YouTube is consistently one of the top apps downloaded by smartphone users on all platforms, but Google has refused to work with us to develop an app on par with the apps for other platforms. Since we updated the YouTube app to ensure our mutual customers a similar YouTube gt, ratings and feedback have been overwhelmingly positive. We'd be more than happy to include advertising but need Google to provide us access to the necessary APIs. In light of Larry Page's comments today calling for more interoperability and less negativity, we look forward to solving this matter together for our mutual customers.
At Google I/O 2013, Google CEO Larry Page said that he was 'sad' that Microsoft had chosen to put in Google Talk support inside Outlook.com this week, claiming that Microsoft was "inter-operating with us but not doing the reverse."
Well, this just got interesting. How about you both meet over coffee and solve it out, Google and Microsoft?