Google is showing a sort of a preview next to the search results on every page. All these days we needed to use a 3rd party browser add-on to achieve the same functionality, which in effect displayed a thumbnail preview of the webpage.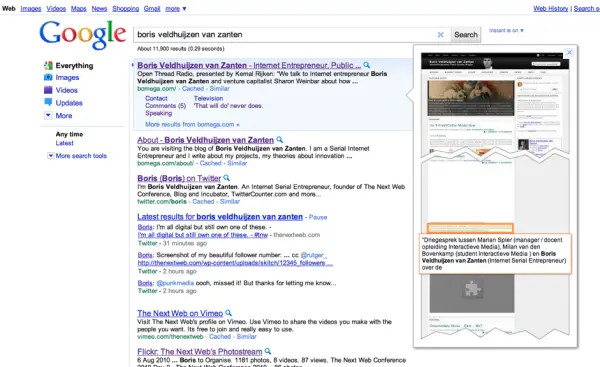 Today, some people discovered that Google is publicly testing a feature that allows you to quickly check a search result without having to click through.
If you're one among the lucky Google users, then you will see this feature activated when you simply hover the mouse on the search results. You will get to see a quick preview of the webpage.
What do you think about this new feature ?
If you've got this feature, please share your experiences with us through the comments.