Lately, the gap between different platforms is immensely shrinking. Google has now announced that it will be extending the Google Drive's comment capabilities to Microsoft files, PDFs and images. With this functionality in place, users will be able to comment and assign tasks to any files inclusive of PDF and Images. As far as Microsoft is concerned, the added support will allow Google G Suite users to comment on Microsoft Office file formats without the need for the respective licenses.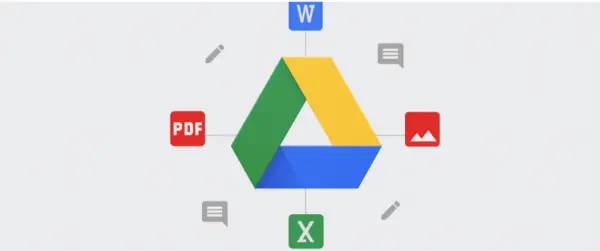 Google G Suite users can directly comment on Microsoft Files
The best part is that the comments made on the Drive Preview will be carried over to the original file. What this means is that the next time anyone opens the file in the native application they can still see what comments were made using the Google Drive.
"When you're collaborating with an external agency, negotiating a contract with a client or coordinating a sales agreement with a supplier, chances are you're dealing with multiple file formats. With this update, you can now comment on those files in Drive the way you're used to in Google Docs. In the Drive preview pane, comment, assign tasks, or mention coworkers and the people you work can reply back, even if they're not using G Suite. Let's say your coworker opens a file on her Windows laptop using Microsoft Word, she will see your comment in the file and can reply right from there."- Google Blog.
The new interoperability between the G Suite and the Microsoft Office products is a good thing to have. One can use the Drive plug-in for Outlook and easily insert files stored in Google Drive in Outlook.
Earlier on, one had to convert the files into Docs, Sheets or Slides before uploading it to Outlook or use it across any Microsoft services.
Another advantage is that G Suite and Office users can stop relying on third-party tools to manage the tasks since they can directly comment on the documents.