On Feb 09, 2016, Google announced that it will no longer display Flash ads on AdWords as well as on DoubleClick Digital Marketing. Google display ads now go 100% HTML5. Google announced about this on Google+, where it also encourages advertisers to take the help of HTML5 tools to create their advertisements.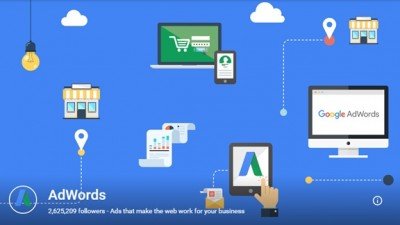 Why Google decided to give away Flash ads and embrace HTML5
Google mentions that with HTML5, people can reach out to widest possible audiences across various platforms and devices; which is otherwise limited by Flash. Flash is also considered to be heavier to load as compared to HTML5 content. As a result, Google decided to dump flash ads and become 100% HTML5.
Some people are in love with Flash and may think that the creativity is limited by giving away with Flash ads. However, Google also mentions that,
"AdWords advertisers who currently use Flash ads in their campaigns have several easy ways to ensure your creative can continue to show on the Google Display Network."
Important dates regarding discontinuing Flash ads
As Google mentions, advertisers can enhance the browsing experience for more people on more devices, using HTML5. However, the process of Google Display Network and DoubleClick Digital Marketing going 100% HTML5 won't happen overnight. It's a phase process where advertisers will need to create their ads into HTML5, as Flash ads can no longer be uploaded.
Here are two important dates that every advertiser should remember.
Starting June 30th, 2016, display ads built in Flash can no longer be uploaded into AdWords and DoubleClick Digital Marketing.
Starting January 2nd, 2017, display ads in the Flash format can no longer run on the Google Display Network or through DoubleClick.
Google has specified that it is important to update your display ads to HTML5 before these dates.
If advertisers are worried about converting their flash ads into HTML5 ads; then Google has offered them a helping hand. On Adwords blog, Google had published a blog on how to build rich and engaging mobile ads for the Google Display Network. This will be a great help to the advertisers. Besides, Google has also published a help on how to update your Flash ads to HTML5 ads on AdWords Help.
Due to this change, advertisers will have to put in extra efforts for the changeover. However, once the transition is done, their content is sure to reach more audience than before. Hence, don't wait to take advantage of this change.