The Internet giant, Google some days ago made a move where it blocked Windows Phone users access to Google Maps. The company had supported its action by issuing a formal statement.  The statement is somewhat inaccurate as Internet Explorer 10 for Windows Phone 8 uses the same rendering engine as the desktop build of Internet Explorer 10, which is of course capable of loading and running Google Maps.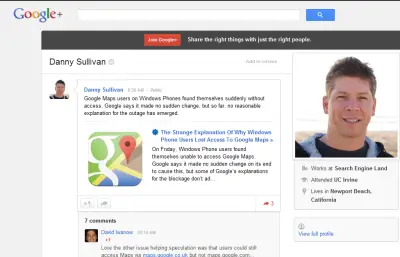 Google and Microsoft have a history of not being on the friendliest terms and the latest act from Google confirms it.
Meanwhile, SearchEngineLand reports Google has agreed undo the changes and restore the access. They backed their move by referring the issue as performance-related and not the intention to weaken the Windows Phone platform.
"We periodically test Google Maps compatibility with mobile browsers to make sure we deliver the best experience for those users.

In our last test, IE mobile still did not offer a good maps experience with no ability to pan or zoom and perform basic map functionality. As a result, we chose to continue to redirect IE mobile users to Google.com where they could at least make local searches. The Firefox mobile browser did offer a somewhat better user experience and that's why there is no redirect for those users.

Recent improvements to IE mobile and Google Maps now deliver a better experience and we are currently working to remove the redirect. We will continue to test Google Maps compatibility with other mobile browsers to ensure the best possible experience for users." said a Google spokesperson.
This strange explanation on why Windows Phone users lost access to Google Maps have not gone down well with most. Some believe it's because Google intentionally wanted to hurt Microsoft's new mobile operating system, especially after Microsoft issued its statement on FTC Anti-trust verdict, turned in favor of Google. Microsoft expressed its disappointment over the verdict publicly, labeling it as a 'Missed opportunity' for no apparent reason.
Whatever the reason may be, Google has tried to sugar-coat the issue by saying that the blockage was about ensuring a good user experience, not about intentionally interfering with a rival product.