Google is introducing a new feature that brings a new level of personalization to Google Search, by letting you add a favorite photo or image to the background of the Google homepage. You can choose any photo from your computer and upload it as a background image.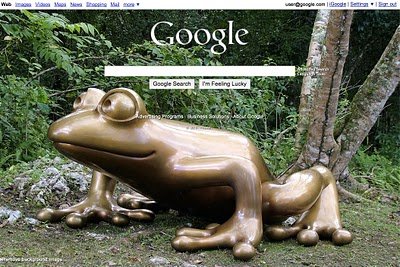 Google will begin to roll out this new feature 'Freeze-Frame' to users in the U.S. over the next few days, and you will see a link in the lower left-hand corner of Google.com.
For those outside of the U.S., you can expect to see this new feature in the coming days as it rolls it out internationally.
Bing introduced the feature to display a different background image, chosen by Microsoft, every day on the Bing Search page. Google is now letting users choose the background image on their Google search page.