Penetration of Internet in recent years in India has been good but still remains distant from best. Language support comes across as the main barrier in this progress. To overcome it, Google on Monday announced alliance with industry partners to form the Indian Language Internet Alliance (ILIA), a group committed to promote the growth of Indic-language content online.
Indian Language Internet Alliance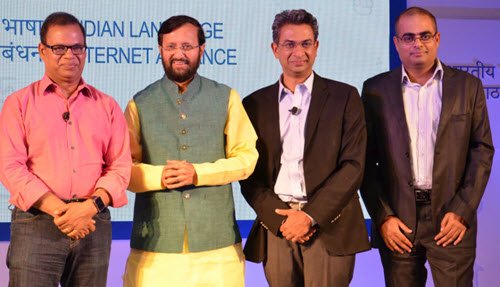 The move will facilitate India to reach the coveted 500 million internet users mark by 2017. It is known that Internet is mostly in English. Making content over internet available in Hindi will accelerate Internet penetration. The Alliance of industries will work together to accelerate building Indian language content for Indians who will come online for the very first time, mostly via smartphones and mobile devices.
For this, the search giant has launched a website www.hindiweb.com. The website is designed to help Hindi-speaking Internet users discover Hindi content across websites, apps, videos and blogs.
"Our mission at Google is to ensure the world's information is universally accessible, and this includes the millions of users in India who are about to come online for the first time. Hindi Voice Search will be just one of the many steps Google is taking to empower the Indian language users and advertisers to take advantage of the web's huge economic and social potential," said Google India vice president and managing director Rajan Anandan.
Prakash Javdekar, Indian minister further added,
"This alliance will help the country reach the 300 million internet users target by 2017."
Google's partners in the alliance include publishers like ABP News, NDTV, Network18, OneIndia, Times Internet, DB Digital, Jagran Prakashan, Amar Ujala Publications, Patrika Group and technology companies like NewsHunt, C-DAC, Firstouch, Reverie, HinKhoj, LinguaNext Technologies, Process Nine Technologies, Prost Innovation and Webdunia.