Taking a cue from Facebook Groups, Google Plus has launched Google+ Communities. Community pages will allow Google+ users to share anything from photography to astronomy to technology to personal stuff. However with Google+ Communities you can keep your chats and memberships private too.
You can get together with Google+ Communities:
Join public communities around your interests
Start private communities with just the right people
Plan events, start hangouts, and share from anywhere
Google+ Communities also offers the option to start hangouts and plan events with community members, apart from giving you the ability to share with your community from any +1 button across the web.
Create Google+ Communities
To form your own Google+ Community, go here and click on the Create a community button.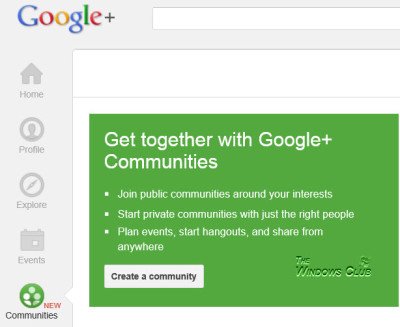 Next decide if you want the community to be open where anyone can join, or a private community where only invited members can join and participate in the discussions.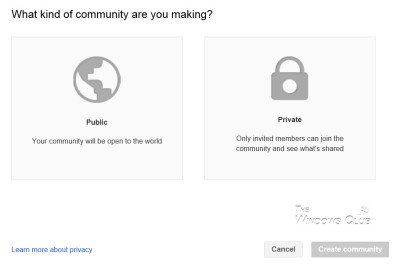 Finally give it a name, decide permissions and click on Create. You are all set to go now!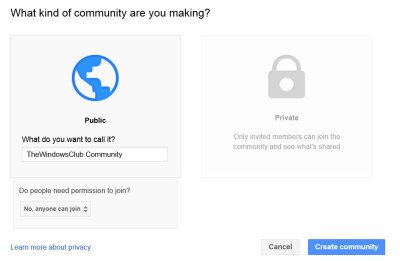 You can check out our newly formed TheWindowsClub Community on Google+. Feel free to join up and discuss anything Microsoft or Windows. If you wish to connect with us on Google+, you can of course do so here.