All rumors that doubted Google + existence 2 years ago have been put to rest. The social networking platform has turned 2 today. And to promote itself, Google + has rolled out some updates and improvements.
New Google+ Plugins For Websites
Badges for Google+ Communities
In the first place, Google has decided to introduce a website badge for communities. The badge offers a way for attracting members across the web. One highlight of the Badges feature is that it has a preview link that opens the community page in a new tab so Google+ members can notice what's up and coming in these groups.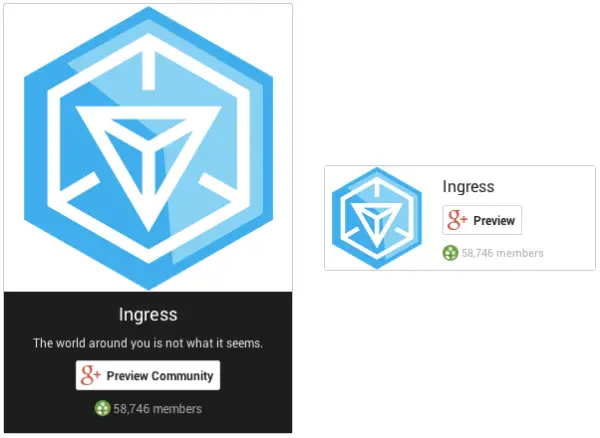 Google+ Follow plugin
The new and standalone Google+ Follow plugin enables users to easily add a follow button to their websites. It's nice and compact and can be easily added to your website. The button enables visitors to add your page to any circles without having to leave your site. In short, it lets users follow you from your site.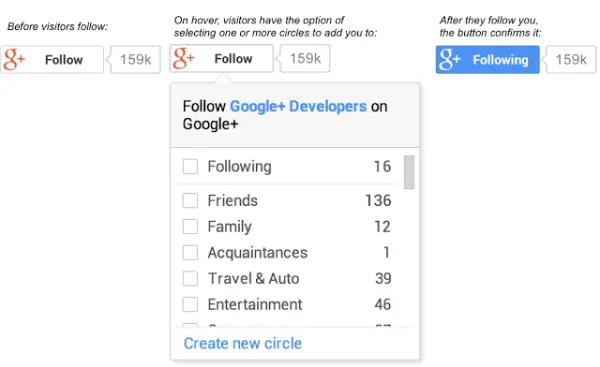 Other plugins too are getting new features and customization options. For instance, a new 'Move' option is available to move images between albums. In addition, there's also a new 'Select' link to select all images in an album. There's new Download link to enable you to export desired images to your computer.
Lastly, Google has fastened the uploading process. It should result in faster uploads, claims Google. The new plugin updates also introduces a new visual style. For more information, see the Google + Developers blog.