Google Chrome web browser blocks Java, Silverlight and many other plugins in its latest version. The search engine giant today released the latest version of its Chrome web browser version 42. The latest version of Chrome will block Java and other NPAPI (Netscape Plugin Application Programming Interface) based extensions.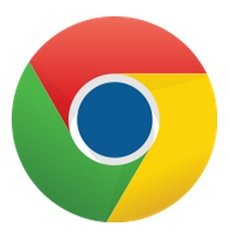 After working of more than a year, Google is finally ready to end the official support for NPAPI and block the relevant plugins like Oracle's Java and many more. The company has been working on removing NPAPI support since 2013 and finally the latest update comes with a new API.
The official announcement made by Google Chrome team states,
"The Chrome team is overjoyed to announce the promotion of Chrome 42 to the stable channel for Windows, Mac and Linux. Chrome 42.0.2311.90 contains a number of fixes and improvements".
Chrome 42 supports PPAPI, a new API and hence the incompatible extensions and plugins are blocked by default. NPAPI is an old and obsolete API and often leads to plugin crash/hang and other security incidents, hence Google decided discarding it in its latest web browser update.
Any content requiring NPAPI will not load on Chrome 42 and there won't be any error messages either. But if you are using those plugins via the web browser, you might get a prompt to install a relevant plugin.
Furthermore, no NPAPI based plugins or extensions will be available in the Google Web Store, search results as well as in the category pages. Google urges the developers to update their NPAPI based extension to make them compatible to the latest Chrome 42.
Existing users can however, still use those plugins by re-enabling them directly in their web browser. Just type Chrome://flags on the address bar, scroll down and locate NPAPI settings and click on enable. Restart the browser and you can use those plugins. Google will disable the support completely by coming September and users can use the NPAPI based plugins till then.
Chrome 42 also brings many bug fixes, security updates, and functionality improvements. Many security vulnerabilities are also addressed in the latest update including Cross-origin bypass, Scheme issues, Open Search, HSTS bypass in Web sockets and more.
Chrome user? Take a look at this Google Chrome tips & tricks post.