We often connect two devices for the tasks such as connecting to the internet, transferring data from one device to another and many more. However, what will it be like if you can use both your computer and your phone simultaneously to play games? Sounds interesting? Well it is interesting and it is brought by Google Chrome!
The game's name is 'Roll It'. It is a classic game of skeeball. However, now you play with your phone as a striker while you desktop or laptop renders the 3D graphics of the game alley.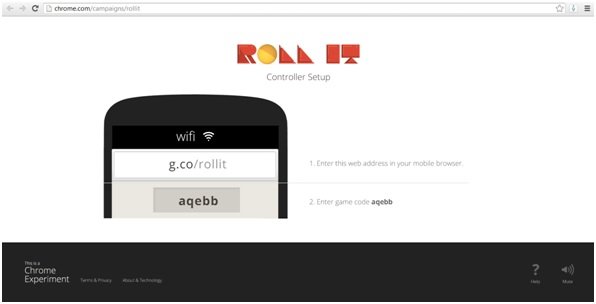 Once you sync your phone to your computer, it starts working as a remote control for the ball appearing on the screen. With the help of your phone, you can aim and flick at your computer screen. And you will see the ball 'thrown' by you rolling down the ramp into one of the numbered cups. Isn't it amazing to see how your phone can actually simulate the movement of the ball on the screen?
You can also select the multi player option in the game. Roll It can be played by up to three players simultaneously. There are levels set in the game which can be unlocked you successfully complete the previous levels. As you advance, you see new moves and backboard configurations.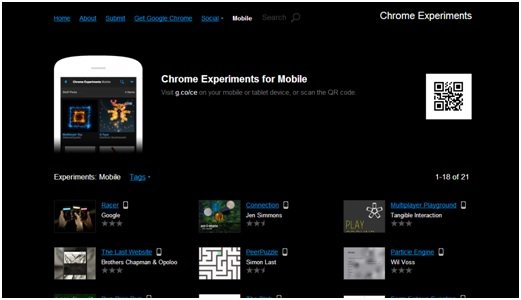 Roll It is the best example to see how efficiently the accelerometer information can be transmitted and used. The game senses the intensity with which you throw the ball. If your speed of throwing the ball is slow, a 'failure' message pops up. On the other hand, if you roll the ball too fast, it shows shattered glass behind the Skeeball table. Thus, you come to know that you need to moderate your speed.
http://www.youtube.com/watch?v=_4RFIcuuHBE?feature=player_embedded
With this game, Chrome has brought the best gaming experience to its users. It showcases what the new browsers are capable of and also what two intelligent devices can do together.
So visit the Chrome 'Roll It' website and see how well you can play. Let us know your review on this game too!
You have to visit it using Chrome – its wont work on even Internet Explorer 10!