Google Meet is announcing some new features in the coming days. These features will provide moderators with additional control over their meetings, in addition to some interactive features, among other capabilities. Then, Google is also making it easier for students to join virtual classes using Google Classroom. We take a look at everything that is coming to Google Meet and Classroom in the near future.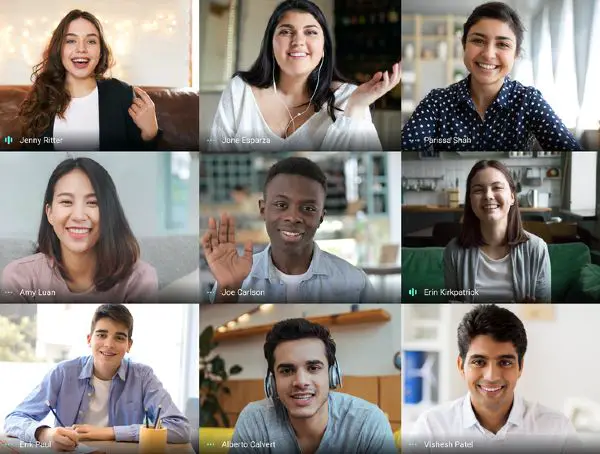 Google Meet announces new features
Most of the upcoming Google Meet features seem to target teachers and students. These days, schools and colleges continue to transition to distance-learning methods in the wake of the pandemic.
"As schools start this next semester, we're excited to share the many new capabilities we're bringing to Meet and Classroom, to support teaching and learning, no matter where it's taking place," said Zach Yeskel, Group Product Manager of Google for Education.
Upcoming moderator controls in Google Meet
Google Meet has plans to introduce some new moderator controls over Education meetings. Over the next few months, Google says it will provide moderators with more controls for managing virtual classes in Meet.
Later this month, Google Meet will help teachers (moderators) prevent prohibited students (participants) from joining meetings on their own after they have been either rejected or denied entry twice. Teachers can end meetings for all students when class is over.
In the coming days, Google Meet will help teachers take bulk actions over join meeting requests by students. This way, moderators can accept or reject incoming participants in bulk.
In what could be good news for teachers, moderators can disable in-meeting chat. Moderators can also decide who can present during a meeting. Last but not least, Google Meet will introduce a new setting that will require teachers to join meetings first.
Google Meet features roadmap
Google has revealed its roadmap to introduce new features in Meet through December 2020, as follows:
September 2020 will mark the arrival of a 7×7 grid view in Google Meet, similar to Microsoft Teams. As a result, moderators can see up to 49 participants simultaneously at once. Google Meet is also adding a new Jamboard feature so that students can share new ideas with teachers.
In October 2020, Google Meet will allow participants to blur or replace backgrounds. Plus, teachers will be able to track live attendance. Meet is also adding a new Breakout room feature so that teachers can concurrently run multiple small group discussions.
Later this year, Google Meet will provide attendees with a new capability to virtually raise hands during live meetings. This way, teachers can identify students who have a question.
Upcoming Google Classroom features
In addition to Meet, Google is set to introduce a whole host of features in Classroom. Some of the upcoming Google Classroom features include originality reports, plagiarism checker, support for additional languages, among other features.