Google Pay app in the U.S has received a significant design overhaul. American users of Google's online payment app for Android and iOS will come across certain new elements around their relationships with people and businesses. According to Google, the new app is built with multiple security layers to keep your money and information safe and private.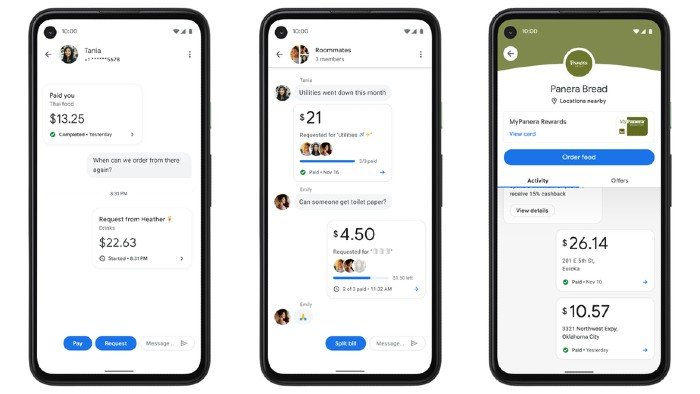 Google Pay app redesigned
The new Google Pay app promises to help users save money by providing them with insights into their spending through the app. Google Pay now highlights friends and businesses you frequently transact with regularly.
"Instead of showing a stack of cards or a long list of transactions, the new Google Pay app focuses on the friends and businesses you transact with most frequently. You can pay, see past transactions and find offers and loyalty info—all organized around conversations," said Caesar Sengupta, General Manager & VP, Payments and Next Billion Users.
Google Pay to help users split bills
Splitting shared bills is often something people want to be able to do without much trouble. Apps like Splitwise and Settle Up allow users to do just that. Now Google Pay enables users to split bills easily. You can split bills and expenses with more than one person. All you need to do is create a group, split the bill, and keep track of the status without using a separate app.
Order using Google Pay
Google Pay wants to be an all-stop-shop app for all your payment needs. For instance, you can order food from restaurants, buy gas at gas stations, pay for parking, etc.
Save money using Google Pay
You can save money by redeeming offers without clipping coupons or copying and pasting promo codes. All you need to is explore offers from brands in the app. Activating offers is just a tap away, and offers will automatically apply at checkout.
Google Pay digital bank account coming soon
Google Pay has also announced a new initiative — Plex — for the year 2021. If you live in the U.S, you can apply for a "new kind of digital bank account" entrusted by financial institutions. Banks and credit unions will provide Google Pay users with Plex account. Google Pay will treat it as checking and savings account with no monthly fees. Google Pay's 'digital bank' initiative will go live sometime next year.