The state of Uttarakhand in India has been reeling under severe floods, since the last week. The Indian Army has also been deployed for rescue operations. Over 60000 people have been reported as missing.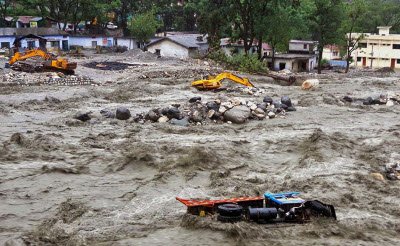 In response to this natural disaster, the Google Crisis Response team has launched Person Finder, a tool that can help trace missing people in the flood affected areas of Uttarakhand. Most of the these areas are highly inaccessible and have intermittent communication and it is hoped that the Google Person Finder will of help in this crisis situation.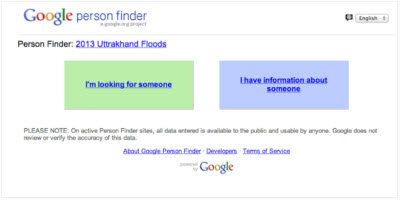 Google Person Finder, is a web application that can help people post and search for the status of their friends and relative friends affected by a disaster. – and it is available in both Hindi and English.
This is how the Google Person Finder works in general:
A disaster occurs
People get affected or separated
You let the world know you are looking for someone
Individuals and organizations provide information
People find information about their friends and family.
Google first built the Google Person Finder in response to the January 2010 Haiti earthquake, and since then, it is being deployed every time such disasters or crisis situations occur.