Google has decided to recognize its Top Contributors in Google's Help Forums. 'Bionic' members who have shown a strong sense of commitment in answering questions in its forums and shared their knoweledge will be recognized and invited to attend its Glogal Top Contributor Summit.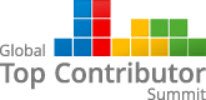 Google Forum Guides, Googlers who participate actively in its forums, and Global Top Contributors will convene for the first global Top Contributor Summit on September 13th and 14th in Santa Clara and Mountain View, California.
During the Google-organized two-day event, Top Contributors will meet guides, engineers and product managers in order to get to know each other, provide feedback and share new ideas.
Microsoft too recognizes the "best and brightest" from technology communities around the world with the Microsoft Most Valuable Professional (MVP) Award.
So after MVP's, it now time to see GTC's! 🙂