Google Chrome Cleanup Tool was great for use whenever the browser fails to work as it should in some instances. Folks could easily download the tool, run it, and watch as it fixes several problems.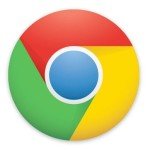 Google removes Chrome Cleanup Tool
Things have no doubt changed as Google is no longer relying on the tool to fix the web browser. As it stands right now, Google Chrome Cleanup Tool (earlier called Google Chrome Software Removal Tool) is now a part of Chrome, therefore, the need to download it is no longer relevant.
Today if you attempt to visit the Chrome Cleanup Tool page viz. google.com/chrome/cleanup-tool in hopes to download it, the page will redirect you to a new page on Google Chrome Help. Here, you won't see the option to download the cleanup tool, but instead, a tutorial on how to remove unwanted programs and popups.
The inbuilt tool makes it possible for users to get rid of popup ads and tabs that won't go away after clicking close. It's also great for removing previously deleted extensions that keep returning automatically. Furthermore, if your Google Chrome web browser is infected with a virus, the new tool is capable of picking up on this.
Time will tell if adding the Cleanup Tool directly into the browser is a good idea. You see, the Chrome web browser has become bloated in recent years, therefore, the addition of the Cleanup Tool will likely add to that bloat.
Read: