The 'Circles' icon on Google+ social networking website is now renamed as 'Find People'. Google said that the change has been effected  to provide a better and simpler navigation to users. This change is especially made for the new users who are unaware of the term 'Google Circle' and its usage.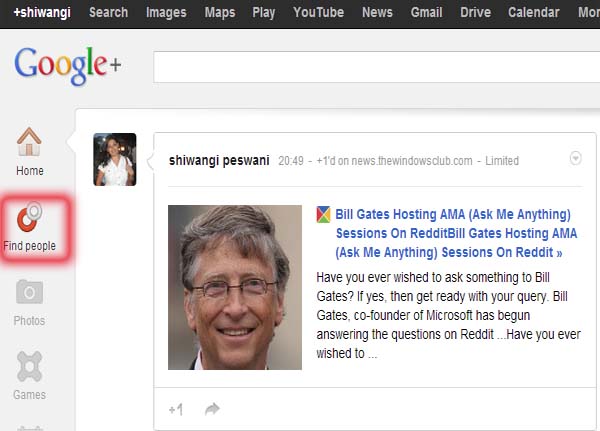 Talking about the change Sean Purcell, Google says, "With so many new people signing up for Google+ every day, it's easy to miss friends and colleagues who've recently joined, so today we're making some updates to Google+ to help you find people you care about and add them to your circles.  If you want to organize the people you've added a bit further, you can always click the "Your circles" button at the top of the page. From there you can use the circle editor to see all of your circles and decide who belongs in each one".
Quite like its new name, the new button 'Find People' helps users to find their friends, family and acquaintances and add them in their circles. Clicking on 'Find People' opens a list of suggested people for users, which they might want to add in their circles. These suggested people are taken from the contacts in different places including the Gmail account. The list pops up in a new page including the contacts with their big sized pictures.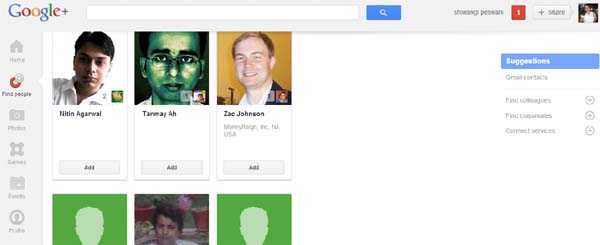 Renaming the button has not bought any change to the function. Users can still categorize their contacts into different categories like colleagues, family, friends etc. Users can also see more suggestions by searching people via their workplace, school or any other email accounts.
Google seems to be working diligently by rolling out updates for its social networking website Google +. Recently Google also added two new features to improve the Hangouts for users with slow internet connections.