Google decided that it would not take a back seat while Microsoft decided to push Bing on Windows 8, via its beautifully designed Bing App. As a result it launched the Get Your Google Back campaign recently.  As a part of that campaign, it had decided to release a Google Search App for Windows 8.
Google Search App for Windows 8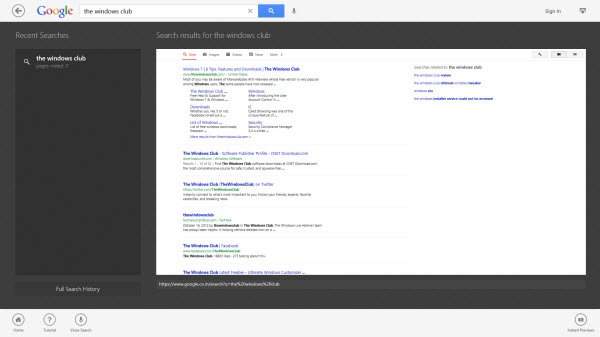 The Google Search app sports a clean user interface. It includes new Voice search that lets you ask questions. The Image search lets you view images load into a beautiful full-screen grid.
To start using the app, you have to tap the search bar and start typing. the results appear instantly. By installing the Google Search app, you can easily access Google from the Search Charm. Enter Search and select Google search to get started.
It offers instant previews mode that allow you to browse search results without having to visit each page.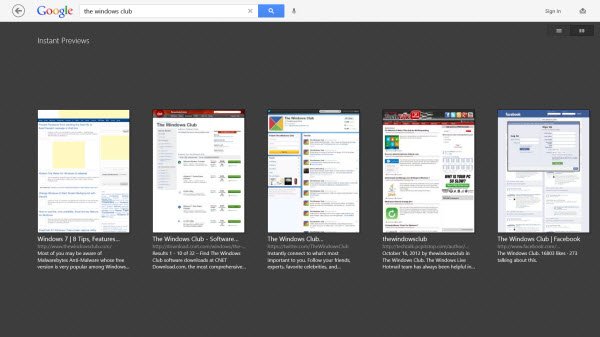 You can view your searches by swiping from the top to see the sites you visited most recently, categorized by keyword. The app has been optimized for Windows RT. and is built for touch and swiping, but you can use it with your mouse too.
Google Search app for Windows 8 is now available at the Microsoft Store. The app now also offers support for playing YouTube videos.