In a move that could potentially disrupt the Video Gaming industry, Google announced yesterday its entry into the Gaming Space with own gaming platform named as Stadia. Google made the announcement during the 2019 Game Developers Conference (GDC) in San Francisco saying that Stadia, a service will allow players to stream video games to any screen – phone, tablet, TV or computer. Stadia involves distributing and playing software in real-time over the internet.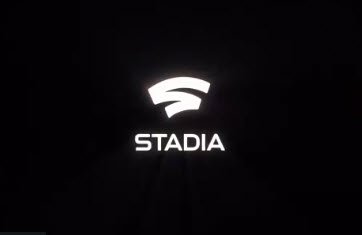 What makes Google Stadia completely different from the current established players like Sony, Microsoft and Nintendo is the fact that it proposes gaming completely on Cloud and driven by high-end Data Centres.
Google is taking a very different approach compared with the current hardware-driven space and communicating to gaming enthusiasts that the future of Gaming is perhaps out of the boxes and Consoles. Driven by its robust cloud ecosystem and high-tech data centers, Google Stadia is looking to make consoles redundant altogether.
Google Stadia game streaming service
Google Stadia does not require its users to buy gaming consoles and instead makes it easy for them to play graphic-intensive games on-the-go on devices with active internet connections. Technically, users are just streaming content from Google's data centers and do not need to download an update or any application but simply start playing the game.
At the Game Developers Conference, Google showcased that Stadia is compatible with phones, laptops, and even Chromecast Ultra. The Stadia controller revealed by Google during the conference housed a button to capture and share games directly to YouTube.
Talking of streaming speeds since the Internet is essential to run Stadia, Google confirmed that for now Stadia can run up to 4K HDR at 60fps and surround sound. However, in the future, it would be capable of streaming at up to 8K resolution at 120fps.
Stadia currently would run only on Wi-Fi networks with Google working to bring it later to 5G networks.
https://youtu.be/HikAuH40fHc
Games and Availability
Excited about Google Stadia? Well, you have to wait for some more months to own the excitement. For now, you will be able to play Assassin's Creed Odyssey and Doom Eternal only. Google will publish YouTube trailers for gamers providing them a link that will take them to the online game without anything to download or install.
Google Stadia will be available first in the US, Canada, UK, and Europe. The company hasn't revealed anything about the pricing model though it could be something similar to monthly or Yearly subscription like that of Netflix.