The search giant – Google derives a major chunk of its global profits from web searches. This profitability has enabled the company to come up with a brand new online store, dedicated just for hardware products.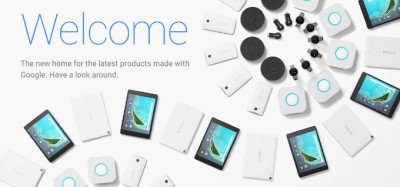 Google Store
The new Google Store is a central stop for solely buying Google hardware products like Smartphones, tablets, Android Wear, Chromecast, Nexus Player, accessories, cases, keyboards and chargers
The main page of the store links to most of the current generation of Google products like the Nexus 6 and Nexus 9. The category links communicate things like "view all phones" and "view all tablets," but there's just 2 in the list at present – the Nexus 6 and Nexus 9.
What's interesting to note is all your purchase order history from Google Play is migrated over to the Google Store and employs the same payment mode users use to buy apps/content on Play Store.
As we've added more products to the family, we thought it was time to make it easier for you to learn more about them," Google said in a blog post.
How is it different from Google pay? Well, the storefront where Android users typically paid regular visits for apps, music, and movies hardware is separated and moved to a new destination named the Google Store. Do share your thoughts, opinions on the changes and any other improvements you would wish to see in the store.
When you land on the main page of the store, you'll find Google trying to convince you why you need its products, supporting its stance with overviews aplenty.
Keep yourself updated with the Windows Club News!