Google has announced a new WordPress plugin called Web Stories for WordPress. It will allow bloggers and WP site owners to create Instagram and Snapchat like tappable stories. Earlier this year, Google announced the beta version of the plugin. After listening to feedback and adding several new features, Google has announced the general availability of Web Stories for WordPress.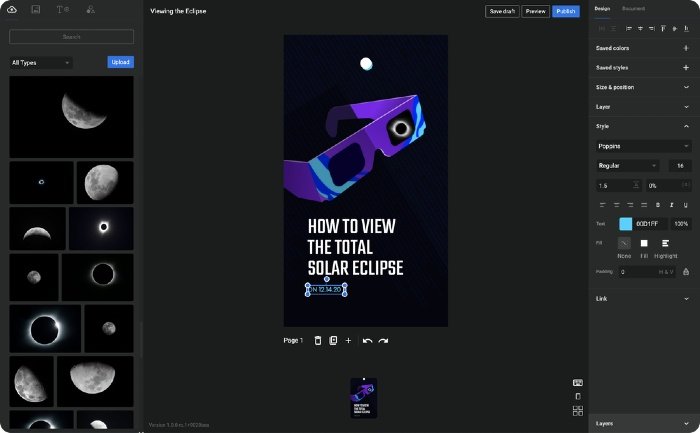 Download Google's Web Stories for WordPress plugin
"We're encouraged to see the way Web Stories have already enabled creators to engage with their audiences in this more visual and engaging format, and we're eager to see what this new format can do for WordPress and the web at large," said Omar Fernandez Web Story Tooling Product Manager.
The Web Stories for WordPress plugin provides site owners with a drag-and-drop interface. As a result, you can get started with the plugin in seconds. Editing web stories with the plugin is fairly easy, courtesy of the set of visual editing capabilities offered by Google.
It also offers a visual media gallery, in addition to design features like image masking, gradient editing, saved colors, and styles, among others.
Google has also partnered with a stock photography platform Unsplash to make some of their high-quality and appealing media available to WordPress site owners. This collaboration is expected to help users designing a story.
Similar to Unsplash for photos, Google has partnered with Coverr to provide with free stock videos right from the WordPress editor. There are certain advantages of using the plugin since it provides users with several readymade templates to choose from.
Google has come up with a dedicated web portal to help users find resources and tips for creating stories. You can check the website yourself at wp.stories.google.
Getting started with Google's Web Stories for WordPress plugin
Google's Web Stories for WordPress plugin is available to download within the WordPress plugin directory. Google has promised to add more templates, stock media integrations, and features in the coming days.
Given the fact that Web Stories for WordPress is open-source, third-party developers can contribute to the overall development including features and enhancements of the plugin.