No user is free from online tracking! The Internet giant – Google was embroiled in several controversies over the issue of tracking its users which raised many concerns over privacy of users who carry their smartphones with them. Our Smartphones acts as sensors whenever we venture out for something and have them in our pockets. These sensors help Google and other agencies track us at any location.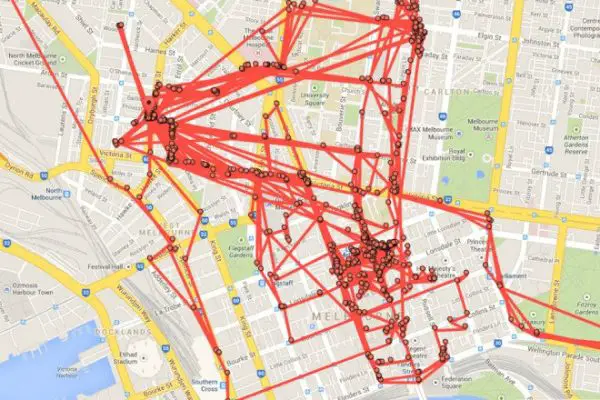 Google Tracking
A recent report suggests with the help of the smartphone sensors, Google tracks every foot steps of users, placing a red dot on its map to keep users' records. This activity from Google poses a real threat real threat to privacy of the users. The absence of notifying users only means an ignorance to the privacy of users, isn't it?
You can find that map here. All you need to do is log in with the same account you use on your phone, and the record of everywhere you've been for the last day to month will erupt across your screen.
All said, it should be remembered that all these records are made accessible to Google Location History only if you have 'location services' enabled in your smartphone devices. If you are a smart smartphone user and have this service disabled in your phone then you will find no location data on the map.
Find out what Google knows about you.
How To Disable Tracking & Remove Past History
To verify if you have the location history enabled in your account, go to the Google Maps Location history page and click the gear-icon button to access History settings.
Here, you will find an option to disable or enable the service. The disappointing feature about the service is that disabling location history, does not allow you to remove past history in any way.
If you are interested in erasing the locations Google Maps has stored for the past 30 days, navigate back to the Location history page. Click open the pull-down menu below the calendar to show your history, up to 30 days. Below the calendar, you will find options to delete your history from the time period you have chosen or to delete complete history. Hit the button!