Google Trends from Google is a smart Web tool that shows the frequency of a particular search-term with respect to the total search-volumes across regions/languages worldwide. In short, presenting you a summary of what is most interesting to the world.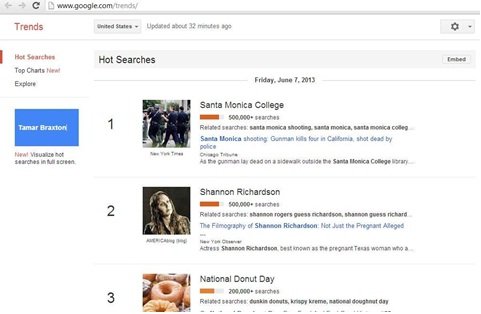 Recently, Google Trends got a big makeover incorporating some of the important updates from Google. Top Charts is one of the newest added feature added in the Google Trends. Currently it provides you a list of 47 most popular searches on Google, in the US, updated on a monthly basis.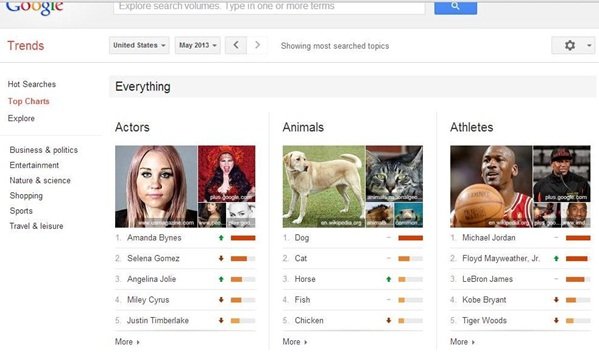 You can almost look for any of your popular interests starting from Actors, Business, Animals, business and much more, all covered at Top Charts.
The next splendid feature added is the multicolored graphics illustration of the latest hottest trends showcased via bright colors. Have a look at them below.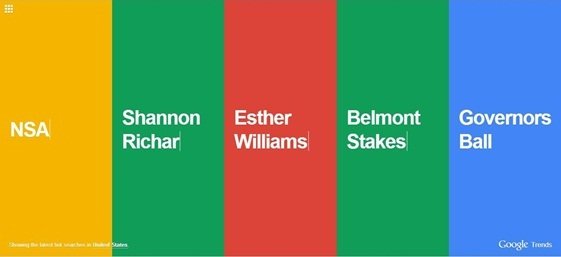 With the grid option located at the upper left corner of your screen you can actually change the view of the graphics.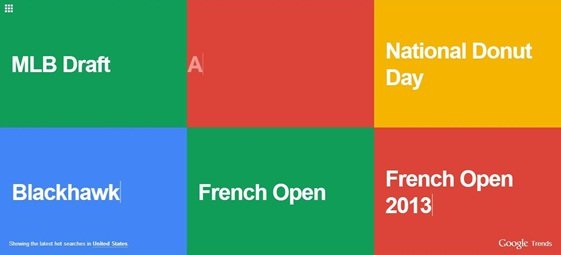 Also based on your region you can select your country , currently you can view latest trends in 11 countries namely Australia, Canada, Hong Kong, India, Israel, Japan, Russia, Singapore, Taiwan, United Kingdom and United States.
Google Trends is something that I personally use and recommend. First it keeps you updated about the latest trends; secondly you get to know the popularity of your favorite subjects.  And to add to the features now after Google Trends makeover you have Top Charts and graphical illustration added to your list.
Thank you, Google, for the wonderful innovation.