Google seems to be pretty serious with its safe web browsing initiative. Taking its SafeBrowsing services to next level, Google will now show a warning message with all malicious websites or the ones which may land the malicious software to your computer system. This update will make Google Search, Google Ads and Chrome safer for users.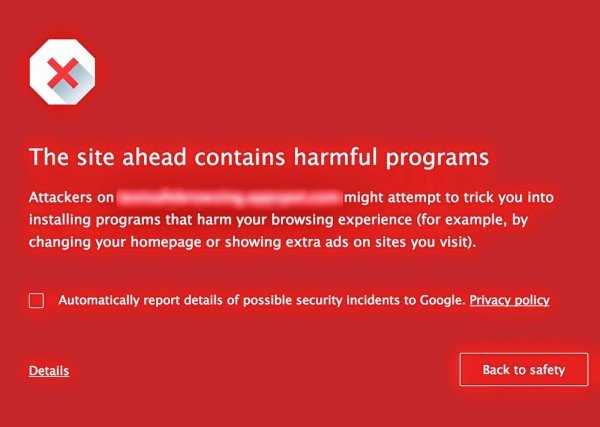 Recently, Google made some changes, so as to make Chrome give out bolder Malware and Phishing warnings. Now, while browsing on Google Chrome users will now get a warning message with every website which may lead them to download the malevolent software. Also, the search results will come with a signal which will help the users to differentiate between safe and unsafe websites.
Lucas Ballard, the software engineer at Google said in his official blog post,
"If you're a site owner, we recommend that you register your site with Google Webmaster Tools. This will help you stay informed when we find something on your site that leads people to download unwanted software, and will provide you with helpful tips to resolve such issues."
Furthermore, Google has also disabled the entire group of ads which may lead to the websites with unwanted and malicious software. Google uses its Safe Browsing application programming interface to issue the suspect warnings for certain websites. Google ranks the websites on the basis of its set algorithm and the websites which don't meet its legitimacy standard are listed in its blacklist.